Android phones might get a bad rap, but they're actually quite secure. Or at least they can be.
With a little work, your Galaxy, Pixel, or OnePlus phone can be a veritable fortress, virtually impenetrable to hacks, attacks, and bad apps. So whether you're looking for a little extra security or a complete lockdown of your phone, here's everything you need to keep your data from falling into the wrong hands.
Android security: Default protection
Even if you skip the entire set-up process and ignore every safeguard prompt, your Android phone still does plenty to keep your information safe.
Play Protect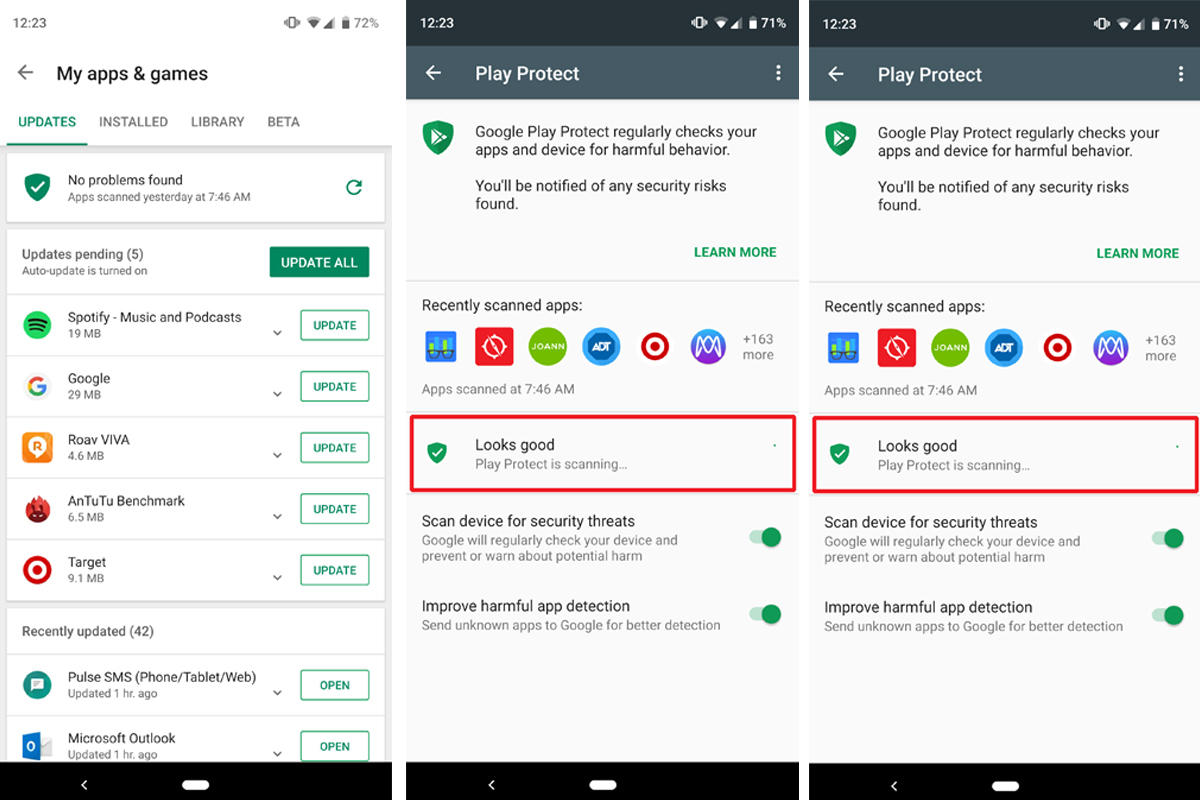 Google has built a malware scanner right into the Play Store called Play Protect. First and foremost, it runs a safety check on apps before you download them, but more importantly, it also checks your phone for any apps that may have gone awry since you downloaded them. If it finds any, it will warn you via a notification and in extreme cases delete them from your device on its own. You can check your Google Play Protect settings and see the apps it scanned in the Updates tab inside the My apps & games section of the Play Store.
from Greenbot How-To